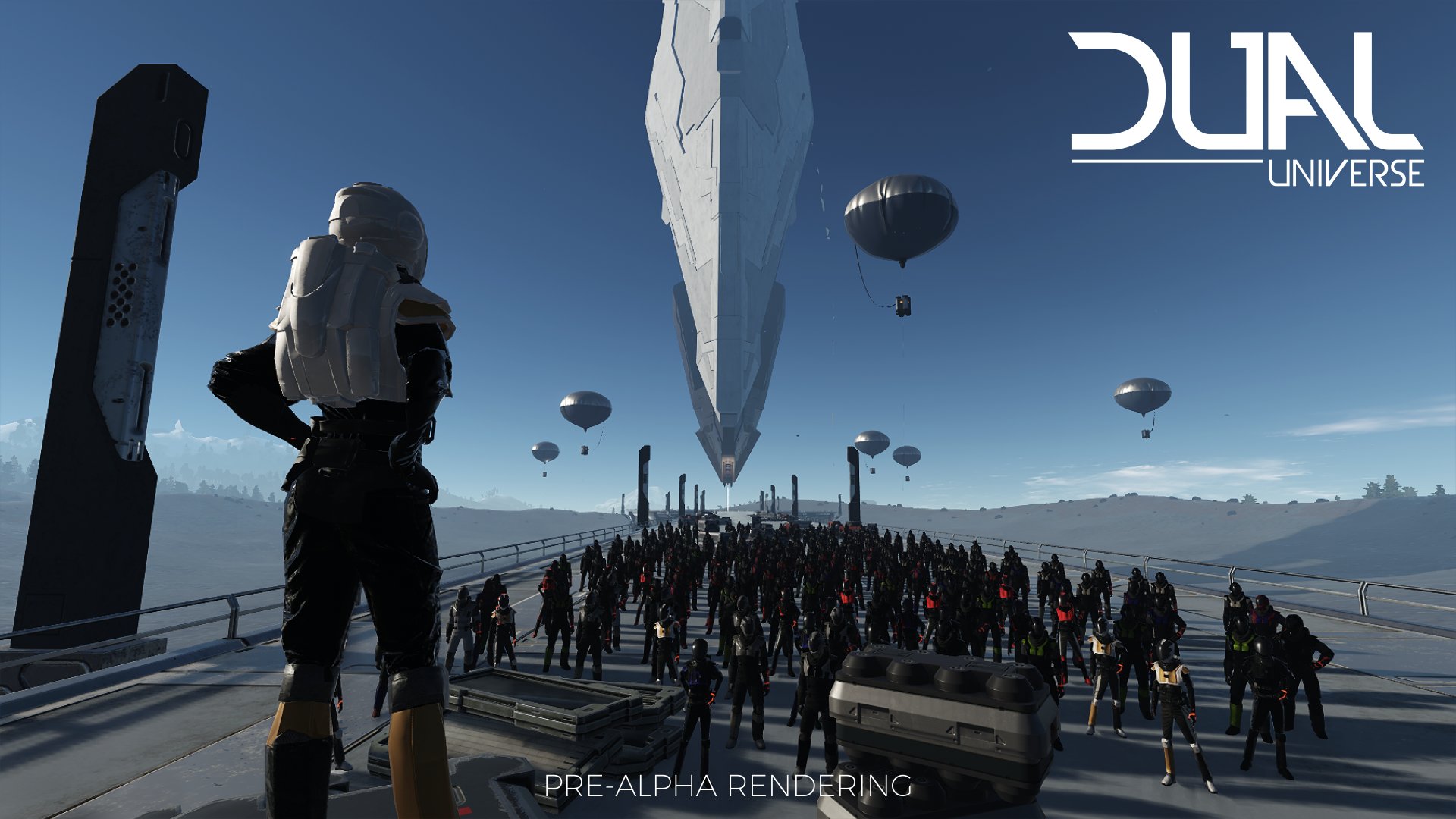 Even before players could place a single voxel in pre-alpha Dual Universe, there are those in the many established organisations that (still) know: the game has already begun. 
The previous article, Dual Universe State of Affairs – Pre-alpha (part 1), gave a brief summary of the interplay between organisations from early 2016 to July 2017. This article covers events from late July 2017 till February 2018. These are events that affected the top 20 organisations of Dual Universe. Organisations marked with an asterisk (*) have since changed their name or no longer exist. Follow me below for the second pre-alpha update. 
July 2017
As mentioned previously, Cinderfall Syndicate* (CSYN) lost members due to sleeper agents giving The Void Republic* (TVR) members unsanctioned legate status. While TVR members allegedly used their newfound power to remove legitimate members, TVR denies the allegations. Even though Novaquark (NQ) removed the unsanctioned legates from CSYN, the following effortlessly overshadowed this event…
Removal of The Void Republic
In previous months, TVR joined with Galactic Commonwealth* to form the Unity League* and TVR renamed themselves to Galactic Exchange*. In July 2017 (directly after the first State of Affairs was published), Novaquark deletes both Unity League and Galactic Exchange. This is after serving both private and public warnings to the organization's leaders. The reason for the deletion: the organisations inflating their member numbers with artificial accounts which is explicitly against NQ's terms of use. The organization's leaders react on the forums, which ends in one being banned from Dual Universe and the other leaving while allegedly demanding a refund for his founder pack.
A few organisations not mentioned in the previous article find themselves catapulted into the top 20 with the new openings, or simply had amazing growth: Polestria (founded April 2017), French Space Industry (founded September 2016), and  Stargate Command (founded July 2016).
August 2017
The Obsidio Accords, now lacking the subjects of their embargo, is dissolved unanimously by those involved.
Organisations hold their collective breaths waiting for the pre-alpha to begin where Alpha Team Vanguard (ATV) and, a bit later, players with gold and above founders packs get to try Dual Universe pre-alpha for themselves.
September 2017
The beginning of September is quiet with slow growth in organization memberships. This does not prevent the Terran Union, still the largest of the organisations, from reaching 500 members.
BOO starts Tortuga City, a cross-organisational city project, advertised as "a wretched hive of scum, villainy, and dashing rogues".
Fall of Cinderfall
At the end of September 2017, as the ATV pre-alpha test begins, CSYN administration start leaving to concentrate on Blue Moon Tavern project and found Luminous, an investment firm.
This begins a cascade of administrators and organizations leaving CSYN including (and in no particular order) GLSU, Vangard Industries, Chuckling Casket, and Golden Fox Division.
After a turn in the Terran Union, another CSYN administrator and founder, joins BOO and proceeds to solidify Ark Central, previously known as CSYN TV, as its own organization with a reputation for high quality Dual Universe news.
Objective Driveyards remains in CSYN, publicly stating their solidarity with CSYN, all while the remaining administration purges inactive and unverified members from CSYN.
In October 2017, new directors are appointed to CSYN and CSYN renames to Aeonian Federation (AFED). The new federation removes most previously allied organisations, except the most numerous or active: Objective Driveyards, Silverlight Industries, Chromion Industrial, The Solar Empire, Quantum Force* and Me'sen Gotabor.
October 2017
Band of Outlaws (BOO) swell their ranks as more organizations join as Special Interest Groups: German Federation*, and Project N.O.M.A.D.E.

Vortrex Mining and Science leaves the Intergalactic Trade Federation, expressing disappointment in the actions taken by the alliance.

New Genesis is founded and begins to grow at an unprecedented pace leaving some to speculate they were using artificial means to boost their numbers. New Genesis leadership explains it is due to their recruitment strategy in communities outside of Dual Universe. Over the next few months, their fast growth places them in the top 10, making them the first truly new organisation created after founder packs closed (in early September) to reach the top 10.
New Genesis joins the Aeonian Federation.
The return of TVR, November 2017
TVR's leader makes a brief appearance on the DU forums before disappearing again. Later that same month Centauri Society* surfaces, promoting EMP Gaming, the new home of TVR's leader.
Centauri Society change their name to Sovereign Systems* and officially forsake all links with EMP Gaming and TVR's leader. Sovereign Systems pretend to merge with New Genesis, though this is ultimately proven to be a farce.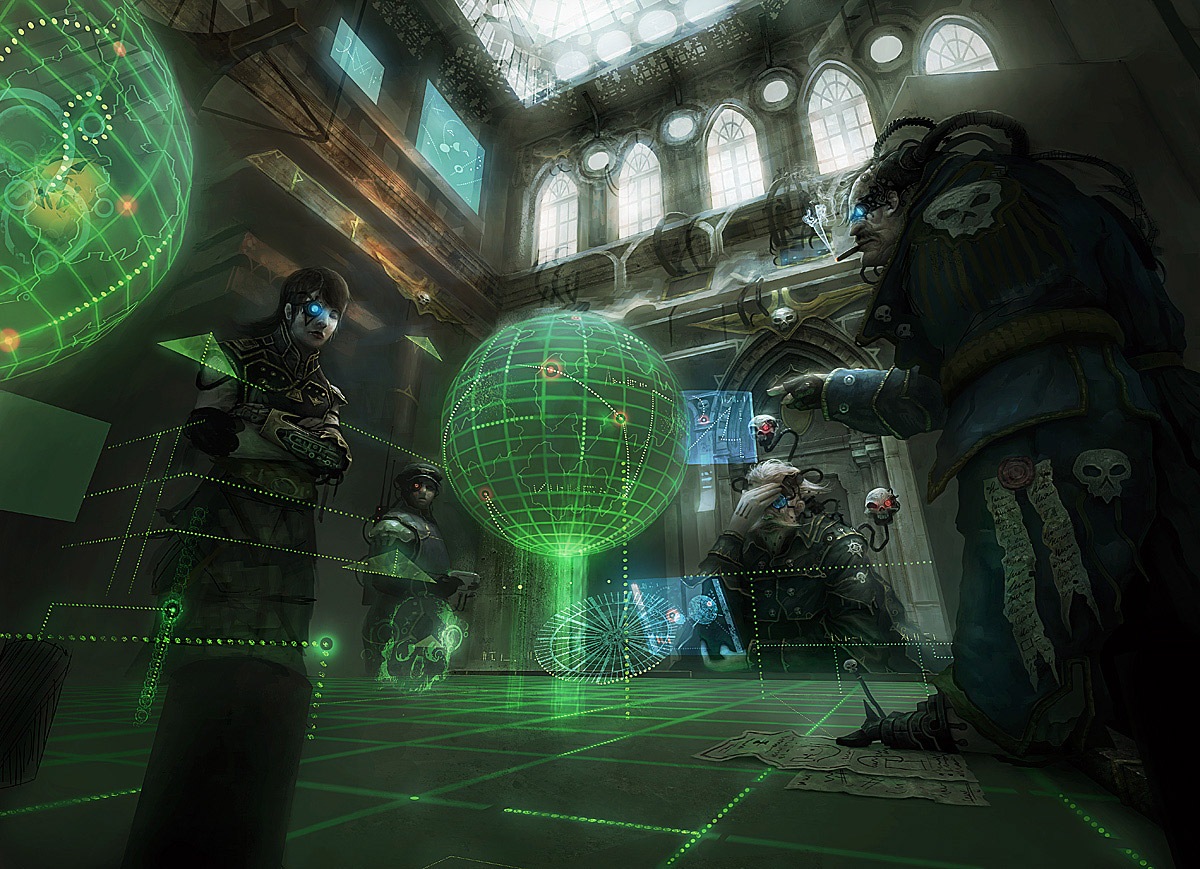 November 2017
Soul Nebula (SN) becomes one of the top 10 organisations.
Heimeria Trade Exchange (HTX), previously known as the Aether, joins BOO as a Special Interest Group.
December 2017
Allied Corporate States (ACS) disbands.
Aeonian Federation (AFED) has growing pains as the Solar Empire and Objective Driveyards leave AFED along with one of AFEDs newly appointed directors, "due to serious concerns over the Federation's lacking vision".
But all is not doom and gloom as ASTRO joins AFED, leaving their old organisation: the Opean Federation (TOF).
Reign also leaves the Opean Federation, hoping to remain on friendly terms in the future.
German Federation renames to Fenrir Development.
The Exodus Empire* (founded in February 2017) and Alioth Industries sever ties with GLSU in a rather antagonistical fashion. GLSU is added to the Exodus Empire's "terror list".
Project Hyperlink, a meeting place for leaders whose organization meets certain minimum criteria, is born from minds at Luminous.
Sovereign Systems vanish. Some of their members join New Genesis, and by extension also enter the Aeonian Federation. EMP Gaming reappears on the forums though the TVR leader is already bogged with new allegations of insults and harassment from his own people.
A new organization by TVR's leader is founded now called Enzone Dawn promoting EMP Gaming. The organization continues to create podcasts with mixed reception.
January 2018
Terran Union reaches 600 members.
EMP Gaming leadership initiates an intimidation campaign against the Opean Federation (TOF), threatening them with spies and trying to goad members into giving up on the Federation. Soon after, TOF retaliates in a similar fashion, gathering lukewarm reactions from their associates.
Tensions between the Opean Federation and EMP Gaming intice Reign, an ally of TOF, to declare their support should the situation escalate.
Vortrex Mining & Science join AFED as part of their Requite Program.
AFED "delete" the previously rebranded CSYN organisation to rid themselves of the last remaining CSYN legates and recreate AFED on the community page.
Exodus of the Terror List
Throughout January the following organizations are added to the Exodus terror list: BOO, DU Explorers, The Mobius Foundation, Frogswarm, Aeonian Federation, and some others, citing reasons ranging from ignoring planetary permits to outright mockery.
The declaration prompts BOO to infiltrate Exodus Empires relatively small organization where some remain at the writing of this article.
In reaction to their numerous needless provocations, the Solar Empire "formally and peacefully" end their alliance with the Exodus Empire. The same day, Terran Union places Exodus Empire on their terror list because "all the cool kids are doing it."
The following day, Exodus Empire apologize and removed all organizations from their terror list.
February 2018
Exodus Empire rebrands to PEK.
This installment would not have been possible without DU Sleepers, Dual Universe Historical Society, Outpost Zebra and the many proofreaders from the Dual Universe community. But the biggest thanks goes to those that cause the drama, the sweet, sweet drama.
The game has indeed already begun.